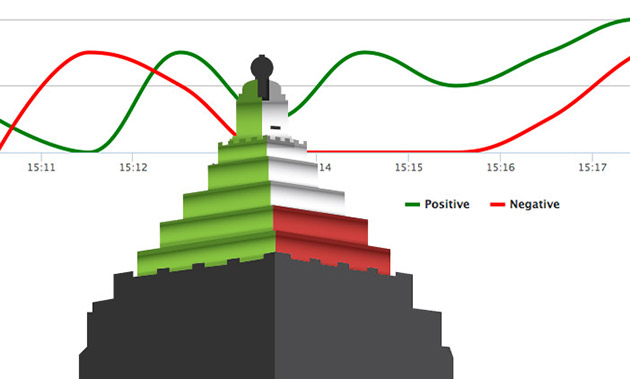 So, part of the Pittsburgh skyline that I've not really learned how to interpret is the Gulf Tower and its weather beacon lights.  I guess I've never bothered with learning their language because I just view them as "pretty" – and then check the weather app on my phone.
Anyway, the very same lights are about to get a whole lot more art-y – and a lot more phone-y – as Antoine Catala kicks off his Gulf Tower Project on February 11th. The installation will transform the building's beacon into an Instagram-based mood analysis tool for the entire city, lighting up with progressively more red or green as software decides whether posts to the photo sharing channel are negative or positive in tone.
The final results will be part of Antoine Catala: Distant Feel at the Carnegie Museum of Art and is another part of the same Hillman Photography Initiative programming that brought the live premiere of the lost Warhol Amiga experiments documentary I attended back in May.  Should be cool stuff!
(via Engadget)